Introduction to Psychophonetics by Yehuda Tagar
The purpose of modern psychology is the transformation of life's challenges into opportunities for spiritual development
- Yehuda Tagar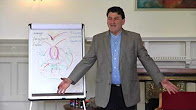 Click to watch video (11 mins)
---
Introduction to Psychophonetics
---
Psychophonetics is a methodology of experience awareness that applies body awareness, movement/gesture, visualisation and sounds, as extensions of the conversational counselling, by utilizing these non-verbal tools for accessing, exploring, expressing and for the communication of human experience, from the individual's own point of view...


[Read More...]
---
Philophonetics-Counselling was founded by Yehuda Tagar in 1991, as a modality of counselling and psychotherapy and as a professional training. It has evolved from Rudolf Steiner's spiritual work in Anthroposophy, Psychosophy and drama. In 2002 the name was changed to Psychophonetics. Psychophonetics is a psychosophical approach which can be applied in a variety of contexts.

[Read More...]
---
Psychosophy as the application of Anthroposophy into therapy, cultural and spiritual development. This is an article written by Yehuda Tagar about William Bento's contribution to the last day of the 100 years Anniversary Conference of Anthroposophy and Psychosophy in Berlin, 2nd to 5th of November 2010.
[Read More...]
---
Seeing with the Heart-An Outline of Methodical Empathy
Empathy in all its manifestations is the greatest challenge of humanity today, a race against time with the Spirit of our Time. An Empathy-upgrade is urgently needed by all of us, for all of us. It is an act of opening a space of acceptance and understanding in one person's being–for another. It enables a human meeting on the basis of mutual understanding and acceptance of the deeper reality of each other. It provides a living space for one's humanity to unfold through meeting the humanity of another.
click to read> Seeing with the Heart (Psychophonetics)
---
The term Psychosophy was used by Rudolf Steiner in a cycle of lectures held in Berlin, in November 1910. It was intended as the foundation for an Anthroposophic psychology, to be studied in context with two other cycles of lectures which made a total of 12 lectures in this series: Anthroposophy (Oct. 1909), Psychosophy (Nov. 1910) and Pneumatosophy (Dec. 1911). T
he Steiner Psychosophy lectures include the primary aspects of the human soul, the activities and interaction of our various soul forces, the dynamics of love and hate, and the process of judging.
The following 3 pages provide links to Steiner's lectures in this series; information about the applied Psychosophy courses, plus some references for further reading.

[Read More...]
---
Rudolf Steiner was an Austrian philosopher, scientist, literary scholar, educator, artist, playwright, social thinker, esotericist, and founder of Anthroposophy. Anthroposophy is described as
a path of knowledge to guide the spiritual in the human being to the spiritual in the universe
… which is accessible to direct experience through inner development.
[Read More...]
---
The following principles provide a spiritual context for the practical activities of Psychophonetics.
These principles express a psychotherapeutic application of the general principle of what could be termed Anthroposophical Ethics, a path of knowledge based on awakening to one's own humanity and the humanity of others, committed to the freedom of the individual as the foundation for the re-creation of human community.
[Read More...]
---