CAPE TOWN SOUTH AFRICA
MINDFUL WALK IN NATURE
Exciting news!!!!!

COACHING IN NATURE is transforming and expanding its service to help YOU improve your physical, mental and spiritual WELL-BEING this year.
Look out for our new courses, tips and offerings in the next few weeks!
Bring your friends,
Nourish and Nurture yourself in Nature on a MINDFUL WALK.......
When: Saturday 2 February
Time: 8.45 to 11h00
Where: Gate 2, Kirstenbosch Gardens
Cost: *R 100 excl garden entrance.
* This amount sponsors volunteers from NGO'S
Bookings: www.moiraburmeister.co.za
---
MELBOURNE VIC

Creative Tools for Transformative Healing
March 21 & 22, 2019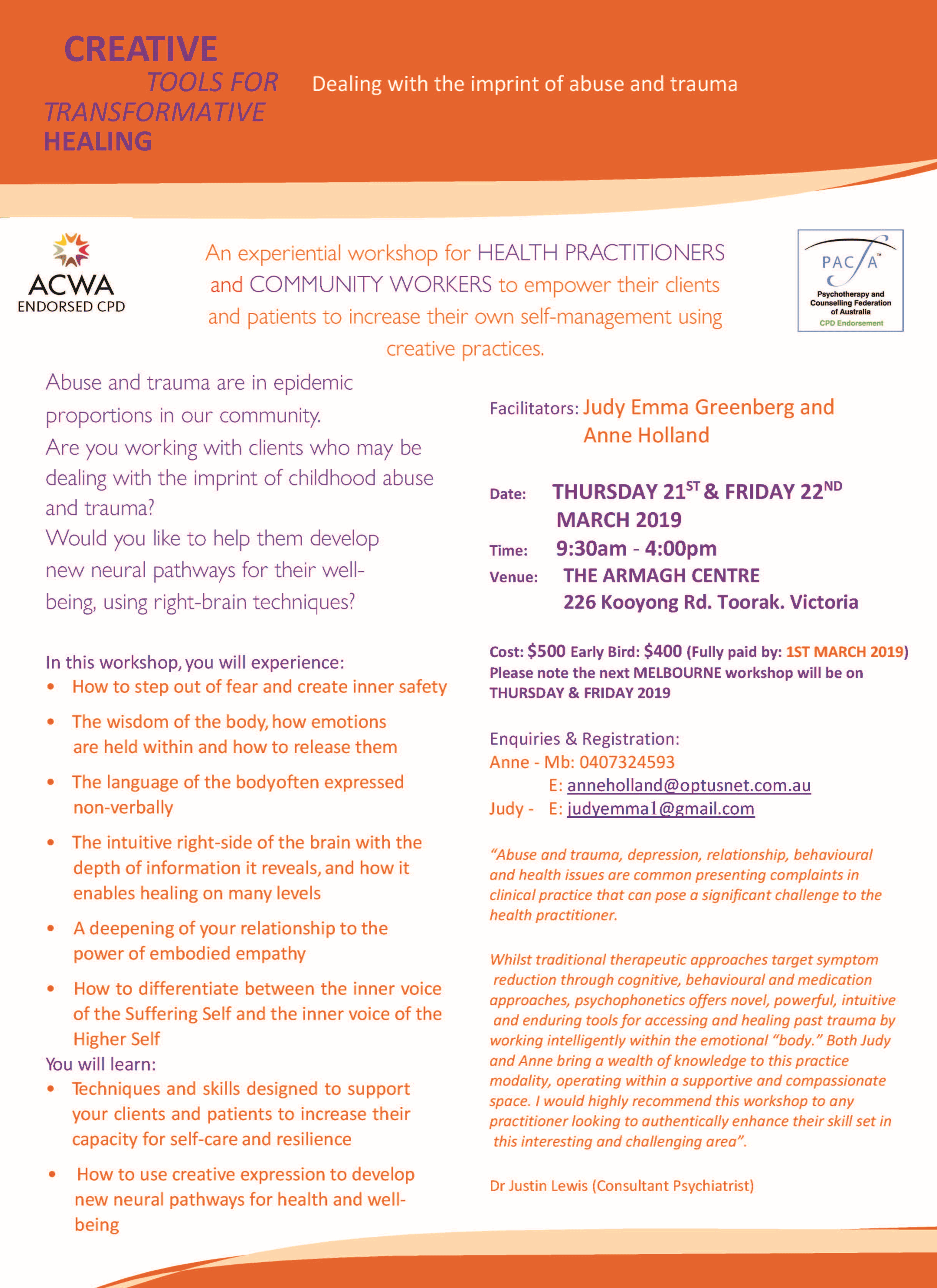 ---